There are many consumers that live amongst us today, and there are different kinds. You have consumers who want to own the next big toy on the block, and consumers who just like to shop. As a result, their new items replace the old ones and the old items get added to the pile. What to do with these items, what to do. The obvious thing to do is get rid of them. Unless, of course, you're a hoarder, which is not a way to live I must add. There are various ways of getting rid of your old things, and you're about to find out how.
Hand-me-downing
Probably the easiest and fastest way of getting rid of your old things is giving them away. Ask your neighbors, family, and friends if they're interested in free stuff. Tell them what it is that you're giving away. Be as descriptive as possible. The less details that you provide, the less likely that they'll be intrigued. Take a snapshot or two of the item(s) with your camera or phone and picture text message (if able) or email them over to those who are unable to physically look at the give-aways. Visual aid's always a plus. In fact, it may significantly increase your chances of scoring someone who's willing to take your old stuff.
Garage Sale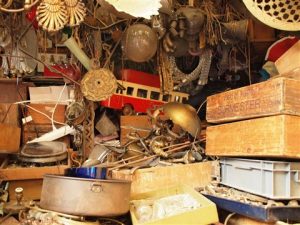 What you don't hand down can be sold for some extra bucks. Hold a garage sale and create a physical and virtual flyer (for social media sites) to help optimize the rate at which the event is known. Feel free to set the prices that you think are reasonable and match the item's worth. Be open to negotiating. Remember, you're trying to get rid of your old stuff.
Sell Online
The way the internet is today enables surfers to open shop on there. Whatever you don't sell from the garage sale can be sold on Amazon, eBay, or Craigslist. Keep in mind that you must be as descriptive as possible when listing your items. Also, be sure to include two or three photos of the items at different angles and such. These are very important, since you're selling online and don't know the potential buyers. By being detailed in the item's description and providing images, you're increasing the chances of them being sold greatly.
If you decide to sell online, then be cautious. And, be sure to review the website's policy and user agreement document.